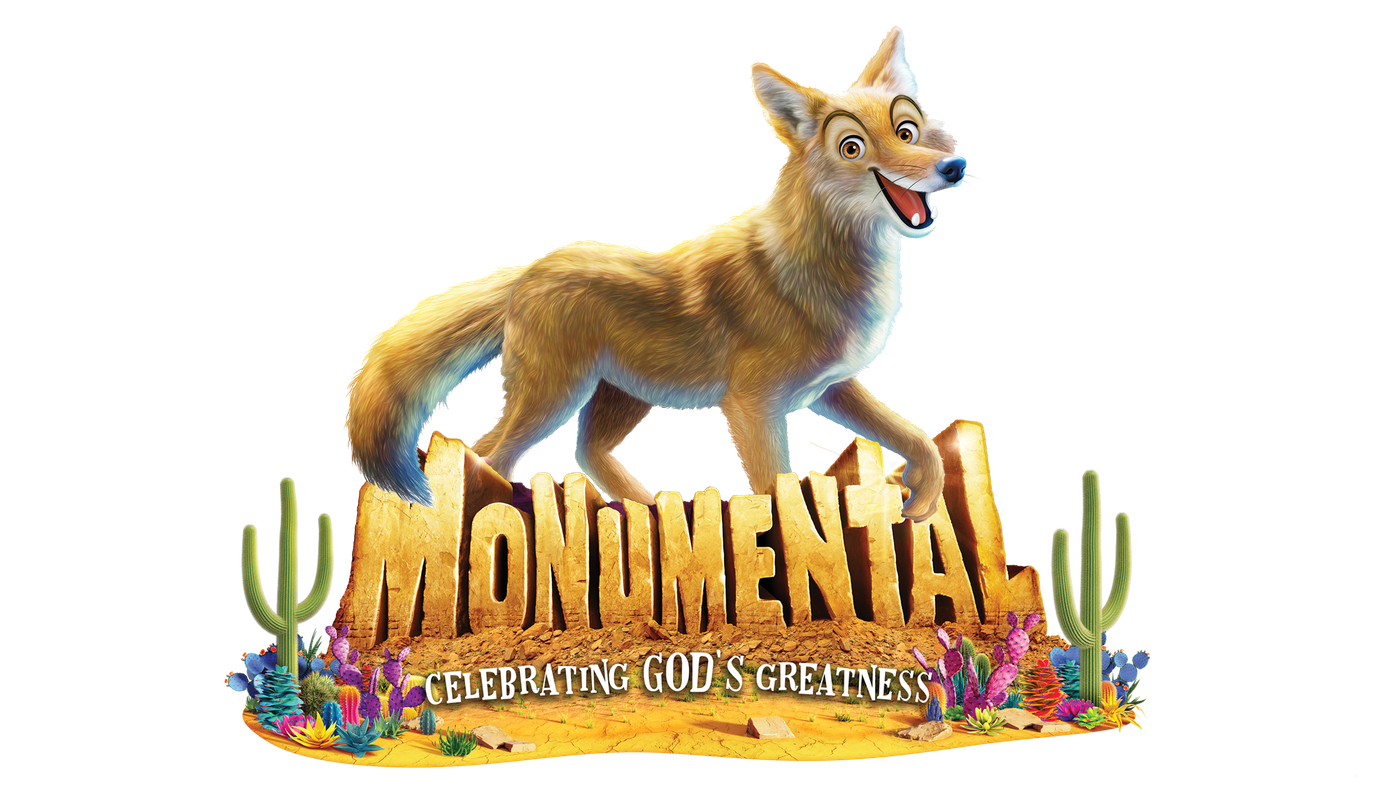 What to expect in the desert
At Monumental VBS, kids explore the sunbaked Southwestern desert as they dig into God's great love! Kids participate in memorable Bible-learning activities, sing catchy songs, play teamwork-building games, make and devour yummy treats, experience one-of-a-kind Bible Adventures, collect Bible Memory Buddies to remind them of God's love, and test out Sciency-Fun Gizmos they'll take home and play with all summer long. Plus, kids will learn to look for evidence of God all around them through something called God Sightings. Each day concludes with a Canyon Closing that gets everyone involved in living what they've learned.
Dates and times
June 6-10 • Each night from 6:00 - 9:00PM
Ages
3-12 years old
Unfortunately, we cannot accept children under the age of 3 or over the age of 12. Children must be potty trained prior to attending VBS.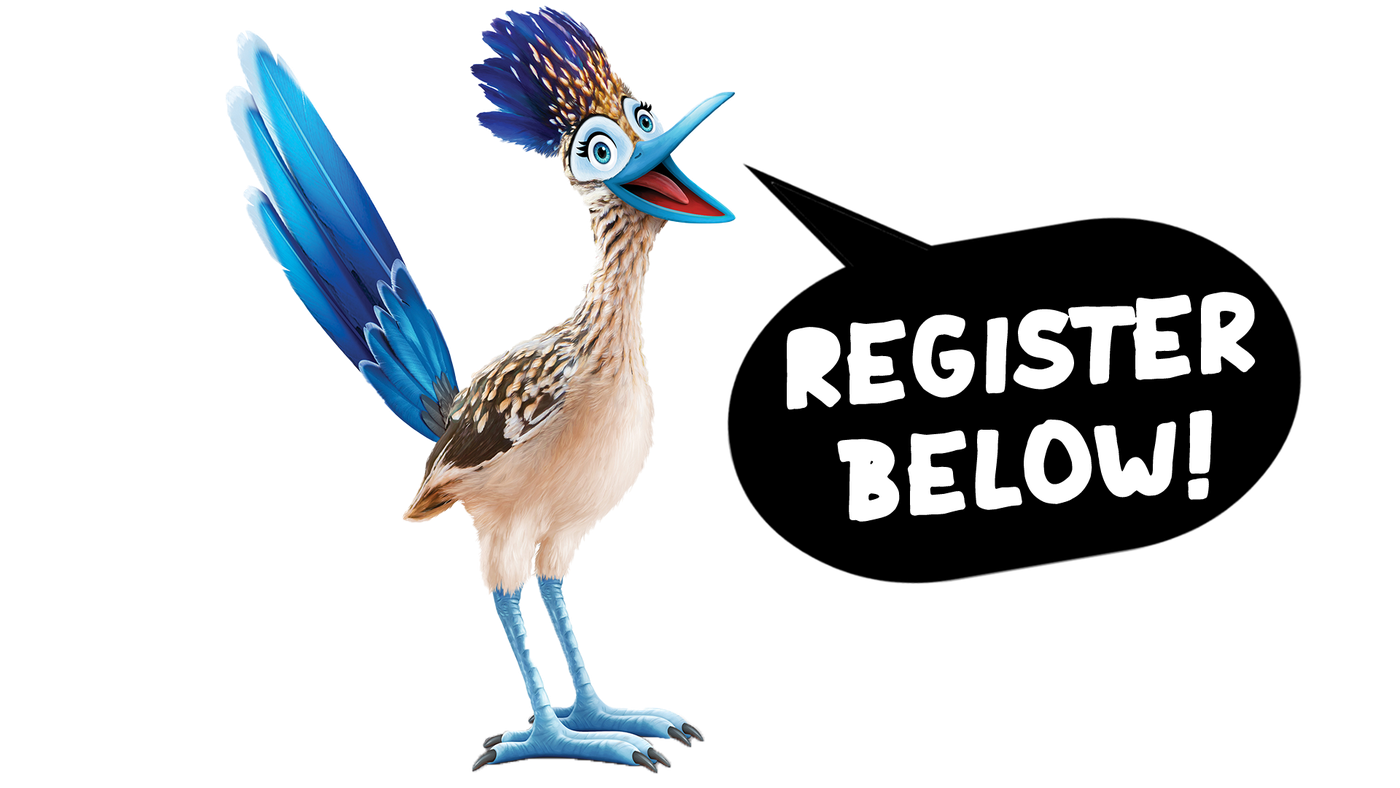 Can I volunteer to help?
Absolutely! Each of our staff and volunteers are required to fill out a background check release form and will attend training before our event takes place. If you are interested in helping out with VBS this year, please send Pastor Sam an email at PastorSam@calvarytabernacleqc.org
Important Dates
May 9 • 6:00PM • Family Life Center // Volunteer Meeting and Training
May 30 - June 2 • Come-And-Go from 10:30AM - 3:00PM • Family Life Center // Volunteer Build Week
June 6-10 • 6:00PM - 9:00PM // VBS Week
Volunteer Build Week
During Build Week, we will transform our church sanctuary, foyer, classrooms, and hallways into the desert landscape of Arizona! During this week, we will put our creativity to good use by:
Building "rock sculptures" and "cacti"
Hanging scene setters
Painting
Cutting paper, cardboard and styrofoam
Glueing and taping
Rearranging classrooms
Making signs
And much more!
Our build week is completely optional for our volunteers and is come-and-go. We know that you may not be able to be here each day and work from 10:30AM - 3:00PM, but even an hour or two that week is a HUGE help and is very much appreciated!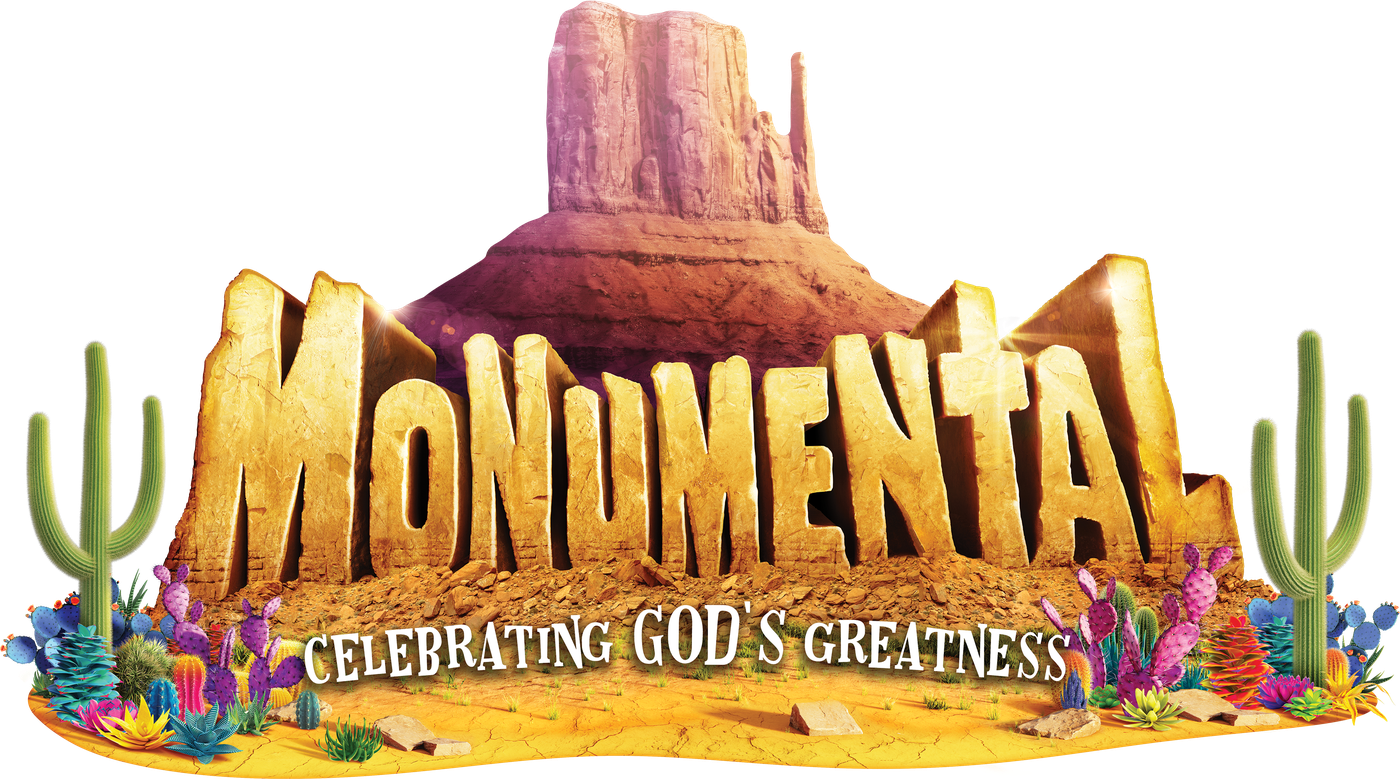 Registration is easy!
Please fill out a SEPARATE form for each child that will be attending